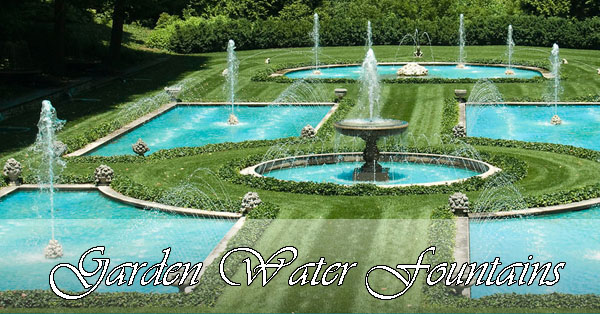 Are you searching google for "Garden Water Fountains"? If so, Desert Foothills Gardens, Inc. is here to help you find the perfect garden water fountains for your outdoor living space. Adding a water fountain to your garden can be a great way to really tie your landscaping together with a special centerpiece.  It's visually attractive for not just you and your garden visitors, but for wildlife as well.  Even just sitting out next to it will provide hours and hours of soothing sounds. Adding a garden water fountain will increase the value of your home, and you'll get to enjoy it for years to come.
The sound of falling water, like that of rain or even a rushing waterfall, has been known to be a soothing and relaxing sound for centuries.  There are even meditation techniques that involve the participant to imagine total silence, except for drops of water falling gently onto a still body of water.
With a wide variety of materials these garden water fountains can be selected to match your house, your style, and the architecture of your home.  Adding things like water fountains can be a very real and tangible way to up that curb appeal, and in turn enhance your home's value. Garden fountains are easily maintained, as the water recirculates throughout its cycle the water helps the keep the fountain cleaner than water that is standing.  Does your outdoor living space seem to be missing that wow factor? It doesn't matter if you're decorating your home garden or corporate office courtyard, Desert Foothills Gardens dazzling outdoor water fountains may be just the thing you need to completely revamp your outdoor space. Choose from outdoor water fountains with all kinds of appealing features. Outdoor garden fountains can add beauty to your garden and can give it that fresh enticing look.
Relieve Stress with Garden Water Fountains
Our lives can be packed full of stress. Between our jobs, families and other responsibilities there needs to be a place and time for us to relax.  Study after study proves that unmanaged stress can be detrimental to not only your physical but also effects your mental health as well.  As important as it is to handle our business and take care of our families, we can't effectively do so without taking care of ourselves. Garden water fountains also develop negative ions that help promote serotonin in the body. Serotonin is the chemical that manages our mood. If serotonin levels are low, there is a greater risk of depression.
In many European capitals there are large fountains that still serve a purpose.  As much as they are not still the place that people bathe, they are certainly a place that people gather.  The sound of water falling has been a known stress reliever for many years.  The sound of a garden fountain washes away the stresses of your day, and when focused on can be a passive meditation all on it's own. The sounds of flowing water will help you and your family relax, and give you a new way to enjoy the water by drowning out other sounds around you. Not only can the smooth flow of water be relaxing, it can also drown out distracting noises such as traffic and neighbors. In some studies the sound of running water has been proven to lower stress levels in some people.
Attract a Variety Birds to Your Garden
A lot of people have bird baths.  Standing bodies of water that don't get moved around and actually need maintenance to continue to offer clean water for the wildlife that visits, or could visit your garden.  If you don't change out the water on a bird bath there are types of fungus and bacteria that will thrive and it could actually be harmful for the animals in your garden.  It's bad for the birds, and the smell can actually end up a distraction in your garden.
A water fountain can greatly enhance your gardens ecosystem. With a water fountain that constantly re-circulates water the water will be clean and inviting for birds and other animals to come and enjoy a bath, and stay longer.  This is especially nice for those bird watchers who want to record and study which birds they get to see in their yard.  Just like us, all animals require fresh, clean water to thrive. Birds need water for both drinking and preening. Another benefit for your garden is that the birds while on their visit to your garden will also have a chance to pollinate the flowers and plants you're growing.  This means bigger and better crops, or healthier flowers. One major issue is the fact that insects absolutely love water. Some species of birds eat insects and can help control the amount in your yard.
Desert Foothills Garden & Nursery is your #1 source for Garden Water Fountains in Arizona.