Native Plants • Drought Tolerant Plants • Water Fountains • Unique Accessories
DESERT FOOTHILLS GARDENS NURSERY, INC | CUSTOMER REVIEWS
Call us at (480) 488-9455 with any questions and for help buying and growing desert plants and designing desert landscapes.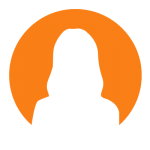 CAROL S.
"Highly Recommended ; George and his entire family have put several lifetimes of work and efforts into this desert lot … " STOP BY IT'S WORTH CHECKING OUT"!!! For the past 30 years, thank you and keep up the good work!"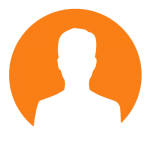 GREG G.
"Very cool out of the way place. I think they cater more to the professional crowd that does entire landscapes and backyard makeovers. This place has EVERYTHING! Come here if you are planning to make changes. It is an excellent idea stimulator."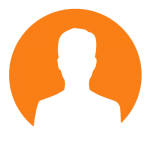 DAVID L.
"This is a great desert nursery specializing in Xeriscape and is home to hundreds of beautiful desert plants, cactus and hot weather flowers. Walking around there is outstanding, desert foliage, desert shrubs, exotic cactus, and colorful flowers. Blooming cactus, indigenous shade trees like the palo verde, and the larger cactus species, such as saguaros, ocotillos, and organ pipes that create a naturally brilliant display next to stone boulders, fences. There is desert pottery, unique furniture, water features, stone, copper available too. The place is very cool."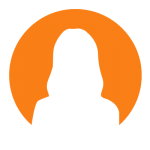 CATHRINE O.
"I have been a customer of Desert Foothills Garden for over 20 years. They have an awesome selection of plants , pots, decor items and fountains. Their staff is very helpful and knowledgeable. I LOVE their new arts & crafts building they call the Glass House. It is filled with beautiful decor items and it features glass items from all over the world. I bought several of their new Solar glass decor items that can be used inside or outside in your yard or garden. These solar lights are really bright (LED) and shine all night long. They are by far the BEST nursery in Az. Go take a tour. You won't be disappointed."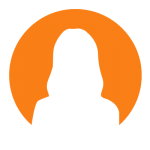 CHRIS E.
"Cactus and sculpture and rocks, oh my! Building my imaginary afterlife, in June 2016 I identified BES Supply of Carlsbad, NM as my heavenly hardware store. October found me driving north on Caverns Creek Road. Just south of the Carefree Highway my eyes and imagination were captured by Desert Foothills Gardens Nursery, my present choice for a heavenly nursery.
The Cave Creek location is one of three. Manta identifies Kris as the manager. I don't know if Kris is also the owner, but this place is someone's personal passion and personal creativity heaven. I arrived at the start of the Fall sale and planting season. Some cacti were half off to clear inventory, others waited for potting and sale. They also have Groupon sales. I've been looking for Bouganvillea spectabilis, one of three Bouganvillea foundation species with deep cerise bracts that can climb to nearly 50 feet in the right conditions. I found one here, trained into a small tree too large for my car.
I had a question about the sensitive native Desert Marigold. In the wild, it grows well in disturbed areas. I found out it is very sensitive in landscaping settings. Water, soil, shade all affect successful growth of this yellow Daisy with gray foliage. Stonework, sculpture and fountains are three major components in this outdoor showroom. A passionate landscape fan or designer can spend hours here investigating materials and designs. They also specialize in specimen plants, notably Aloe trees native to Namibia, and Banana Yucca native to the Sonoran Desert groomed beautifully.
If you love garden design and plants and you're in the area, stop by. My words cannot do justice to this nursery."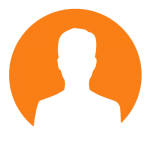 VERN G.
"Very nice guy works there and very helpful. Bought 2 trees and was fair price and would go back again."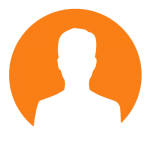 STACY F.
"Really interesting place and definitely somewhere you should stop off and take a look at if you have the time."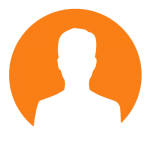 HERMANN B.
"Kara and Dana are wonderful. Knowledgeable and ready to help."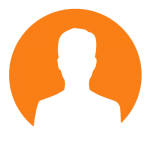 VAN H.
"An interesting, attractive nursery. Well-stocked."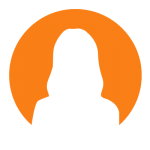 ASHLEY W.
"I found Desert Foothills by driving by and seeing their extensive and stately fountain collection. I spent time walking around the entire nursery and was so impressed with their offerings and the specimens they carry, pottery glass work. And the fountains are simply gorgeous. I have since been back, purchased a 4ft cantera fountain and they are finishing installation this week. I've ordered a Joshua Tree. George takes great care of everything. He came to my house before the fountain install. He took pictures, we chatted – a personable and great guy. Installing a stone fountain is not a small project. Michael, the installer, settles for nothing less than perfection with leveling, mortar work. It's up, spectacular and just about to be sealed before we turn it on. I love it and haven't seen any fountain that rivals it, anywhere in the valley.
I'm so glad I found Desert Foothills Gardens. I have been to so many of the valley's nurseries and this is by far my favorite. They have specimens others can't get/do't have (their aloe dichotoma comes to mind). They know what they're doing and do it right. And you won't find prettier fountains elsewhere."

If you have any questions don't hesitate to call us! (480) 488-9455 Happy Gardening!
*Not all products on the pages are in stock all of the time.

Please call ahead to verify (480) 488-9455 (just to be safe).  Thank You!